The Camper Cams Series 03 Model is a POE (Power over Ethernet) camera. This means it has one source for both power and data. This source is your POE Network Switch.
Step 1: POE Network Switch Reset
Locate your system's POE Network switch - make sure it is connected to a power source (all lights should be blinking in Synchronization).
Identify a port on the switch for a NON-Blinking light or a light that is out of SYNC - Unplug the CAT5 connection and re-plug it in.
Step 3: Reset Camera Connections
Un-Plug CAT5 tip from behind the camera. After about 10 seconds, re-insert the network cable..
DO NOT USE THE RESET BUTTON UNTIL YOU CONTACT Camper Cams Support.

CLICK HERE

to reference or contact information and support availability.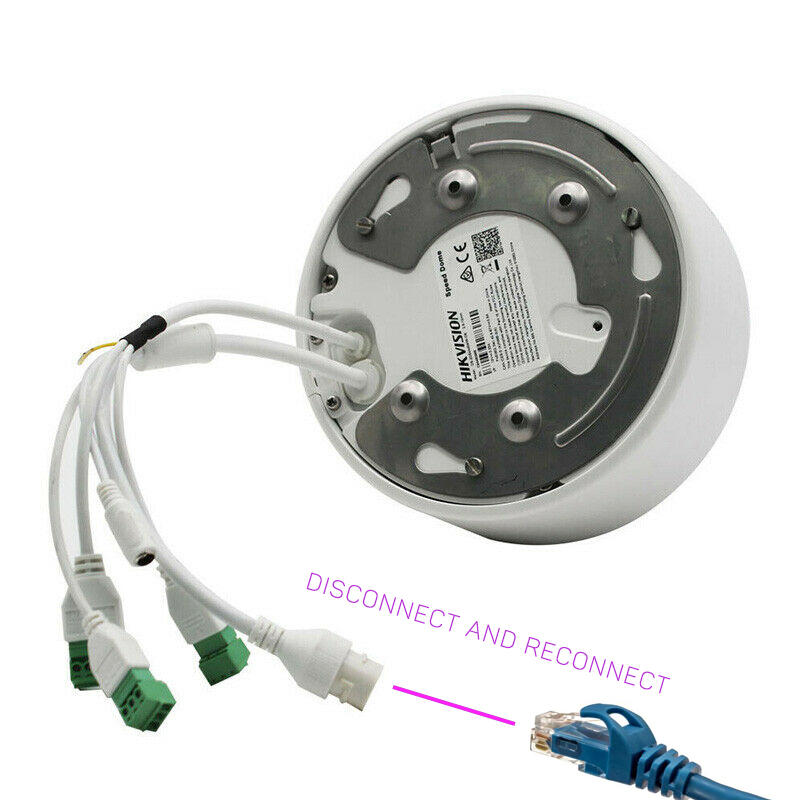 *Once all of these steps are completed, and if your camera has still not re-established a connection to your network and is being seen in your video management software, our team will begin working to provide you a replacement estimate or process your extended warranty replacement.